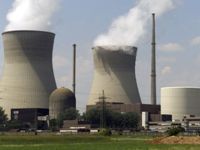 After hitting the slowdown bump when it commissioned its second refinery in December 2008, Reliance Industries Limited's special economic zone in Jamnagar has finished its first full operational year in March 2010 with a quantum leap forward.
Emerging as the single largest export zone in the country, the Jamnagar SEZ has seen its export nearly touch Rs 80,000 crore (Rs 800 billion) till March 2010.
"The physical exports from RIL's Jamnagar SEZ stood at Rs 71,000 crore (Rs 710 billion) while Rs 8,000 crore (Rs 80 billion) has come from deemed exports. It is the largest SEZ in the country in terms of exports," said Upendra Vasishth, Development Commissioner (Jamnagar SEZ).
With a capacity of 29 million tonne per annum, the Jamnagar Export Refinery Project, located in an SEZ, added nearly 20 per cent to the country's refinery capacity.
Exports from the SEZ were primarily aimed at US and European markets, besides several other locations, including Asia and Africa.
In 2008-09, exports from all SEZs in India were at a modest Rs 99,689 crore (Rs 996.89 billion). This year the country's SEZ exports are expected to cross Rs 2 lakh crore (Rs 2 trillion), according to Central government sources. The overall figures are still being finalised, the official said.
Gujarat based SEZs have meanwhile contributed about 50 per cent of the country's overall exports, sources said.
The exports from the 10 operational SEZs in the state have clocked Rs 1,12,600 crore (Rs 1,126 billion) , said government sources.
Topping the charts after Reliance, is Surat SEZ or SURSEZ with Rs 24,000 crore (Rs 240 billion) worth of exports in 2009-10.
Nokia SEZ in Tamil Nadu ranks third with its exports expected to be in the range of Rs 15,000-18,000 crore (Rs 150-180 billion), said sources privy to the development.
Last year, SURSEZ was the largest exporter in the country followed by Nokia SEZ. Exports from Kandla Port Trust's SEZ and Adani's Mundra SEZ have been Rs 2,200 crore (Rs 22 billion) and Rs 1,300 crore (Rs 13 billion) respectively in the last fiscal.
According to ministry of commerce and industry's official site, Andhra Pradesh leads with 72 notified SEZs, followed by Maharashtra which has 57 SEZs. Tamil Nadu has 55 SEZs and Haryana has 32 notified SEZs.
Andhra Pradesh leads with 21 operational SEZs against Tamil Nadu's 19. Maharashtra and Karnataka rank third, with 15 SEZs operational SEZs each.
In all, there are 105 operational SEZs in the country with an overall export of Rs 1.5 lakh crore (Rs 1.5 trillion) till December 31, 2009, according to official figures by the ministry of commerce and industry.
Formal approvals have been accorded to 571 proposals, of which 348 SEZs have been notified. In Gujarat, so far 48 SEZs have formally been approved out of which 30 have been notified. Maharashtra has been approved 109 SEZs - the highest in the country -- of which 57 have been notified.