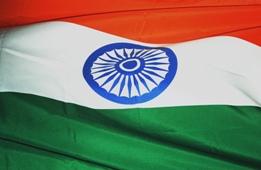 A Reserve Bank of India survey on Monday projected the economy to grow by a higher 8.2 per cent in the current fiscal, while the central bank warned that exit from stimulus could mar growth unless carefully planned.
RBI expected wholesale prices-based inflation, which is near the double-digit region now, to moderate over the next few months but warned of upside risks owing to firming global commodity prices, particularly oil.
"It is important to guard against the risk of hardening of inflation expectations conditioned by near double-digit headline WPI inflation," the apex bank said in its report -- Macroeconomic and Monetary Developments in 2009-10 -- that takes stock of the previous fiscal.
On Tuesday, the bank is slated to announce its annual monetary stance for the current fiscal and bankers expect it to hike key policy rates to control inflation.
RBI said the Indian economy exhibited a clear momentum in recovery in 2009-10, despite deficient monsoon and estimated gross domestic product growth at 7.2 per cent (in FY'10), up from 6.7 per cent in 2008-09.
The RBI's Survey of Professional Forecasters suggested a median growth of 8.2 per cent in 2010-11.
"The exit from fiscal stimulus and the growth supportive monetary policy, unless calibrated carefully, could impact the growth process," the bank said.
The government has already begun roll-back of fiscal stimulus by partly restoring excise duty, while the RBI too has hardened its monetary stance by hiking key short-term lending and borrowing rates by 0.25 percentage points last month.