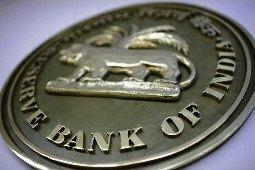 Even though the Wholesale Price Index inflation has risen to 9.9 per cent, an expected good monsoon this year might help it ease, a top RBI official said.
"The optimistic forecast of a normal monsoon may help ease inflation. The RBI has already given this projection," Reserve Bank of India's deputy governor, K C Chakrabarty, told reporters on the sidelines of Indian Banks' Association event in Mumbai on Monday.
The RBI's projection for WPI inflation for this fiscal is 5.5 per cent.
The WPI inflation had risen from 1.5 per cent in October 2009 to 9.9 per cent by March this year following a below average rainfall coupled with inadequate supply of food and essential items.
Earlier, in his speech, the deputy governor stressed the fact that all banks needed to implement reasonable security practices to protect sensitive information and address cyber threats effectively.