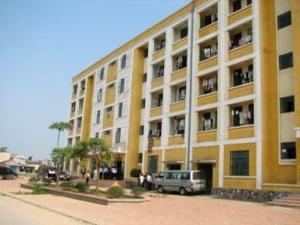 Tata Housing said on Thursday it planned to extend its low-cost 'Shubha Griha' housing project to another three or four cities this financial year.
Last year, it had launched the project, which offers a single room and kitchen set for Rs 3,90,000 each, at Bohisar, 10 km from Mumbai.
However, the cost for the coming round is yet to be decided; it will be below Rs 10 lakhs (Rs 1 million) for each unit offered, but how much below is not clear. Nor have the cities been decided.
In addition, the company will launch in 2010-11 as many as 10,000 'affordable unit' houses, in a project named New Heaven.
These will be priced from Rs 12 lakhs (Rs 1.2 million) to Rs 50 lakhs (Rs 5 million) each and offer either a two-bedroom or a three-bedroom set. The cities here are, again, to be decided.
"Our Shubha Griha project, which is for the low-cost housing segment, has seen a lot of demand and we plan to take this brand across the country.
"This year, we will be launching 5,000-6,000 (of these) low-cost units in three to four cities," Brotin Banerjee, managing director and CEO, Tata Housing Development Company told Business Standard.
In terms of overall investments, Tata Housing plans to launch 10-12 projects this financial year, which will cover around 10 million sq ft of land and would require an investment of Rs 1,000 crore (Rs 10 billion).
Around 40-50 per cent of these will be in the two categories mentioned earlier, low-cost and affordable. The rest will be in the premium (Rs 80 lakhs or Rs 8 million to Rs 2.5 crore or Rs 25 million) and ultra luxury (Rs 3 crore to Rs 10 crore or Rs 30 million to Rs 100 million) categories.
"The real estate market is picking up and we are witnessing demand from almost every segment depending on the location. We expect the sale value of our 10 to 12 projects to be around Rs 2,500 to Rs 3,000 crore (Rs 25 billion to Rs 30 billion)," added Banerjee.
Recently, Tata Housing announced its entry in the ultra luxury segment with its 'Prive' project at Lonawala, near Mumbai, where it is offering apartments in the price range of Rs 3-7 crore (Rs 30-70 million) each.