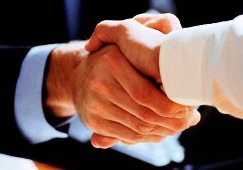 To expand its global footprint without compromising its core values, MIT Sloan is heading up for a new collaboration with Business schools in India, by entering into a partnership with Indian School of Business, Hyderabad.
Although MIT's Sloan School of Management was instrumental in starting Indian Institute of Management, Calcutta fifty years back, but never collaborated with B schools there.
"India was a gaping hole that existed in our strategy," said Sloan deputy dean S P Kothari. Kothari, also a professor of management at the Cambridge-based school, is heading up a new partnership between Sloan and the Indian School of Business in Hyderabad, one of India's top business schools.
The deal cemented in early April, will create exchanges of both professors and students between MIT and ISB. ISB is itself the product of international partnerships.
It was founded in 2001 in collaboration with Northwestern's Kellogg School of Management and Penn's Wharton School.
According to the partnership, ISB will send up to two professors a year to teach at MIT and two to four Sloan professors will teach at ISB, Kothari says.
The exchange will also allow the professors to conduct research abroad and get to know the faculty at the partner school, Kothari said, helping them bring a greater understanding of international business to their home institutions.
"We have a strong desire to further MIT's mission, which is to build management education capacity and also be a catalyst for research around the globe," Kothari said.
Two to four teams of up to six Sloan students eachmostly graduate studentswill also go to India to do projects with ISB students, he added. Sloan professors will also help ISB start institutes dedicated to manufacturing and infrastructure management, according to Kothari.
The MIT faculty will manage the institutes and help recruit faculty from around the globe. Additionally, MIT and ISB will jointly organise an annual conference that will likely focus on either manufacturing or infrastructure management, Kothari said.