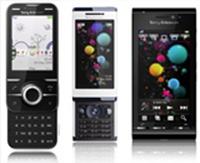 Swedish telecom equipment maker Ericsson on Thursday said vendors should be exempt from sharing 'source code' of hardware, as it was proprietary information, and sought toning down of penal provisions in case of security breach.
Ericsson, which has supplied equipments to leading GSM mobile operators such as Bharti Airtel, Idea and government owned BSNL and MTNL, said: "Source code is vendor's proprietary information and most valuable asset of the company."
"We believe that Escrowing of source code requirement be exempted/deleted from the agreement."
The government last week issued guidelines and amended the telecom licenses, making it a must for vendors of telecom equipment such as network switches to share their source code.
The Department of Telecom said this source code would be kept in an escrow account and would be invoked only in case of an emergency.
Ericsson contended that once the supplied products are certified by an agency of repute, as suggested in the proposed draft, escrowing of source code is not needed.
Terming the new security guidelines as "onerous," Ericsson also said that the responsibility for security should not be vested only with the foreign vendors.
It alleged that certain clauses of the agreement have put the entire responsibility and obligation relating to security on the vendor.
"This should be a shared responsibility and obligation (among the vendors and service providers)," Ericsson said in a letter to the telecom secretary P J Thomas and the copy was sent to Telecom Minister A Raja, Home Secretary G K Pillai, Prime Minister's Office and Commerce Minister Anand Sharma.
Ericsson's request comes days after maker of BlackBerry handsets, used for messaging and e-mails, refused security agencies access to its data encryption system.
Security concerns were raised by the intelligence agencies about import of telecom equipment, especially from China, prompting the government to amend telecom licences making it mandatory for equipment suppliers to share the "source code" and the "design details".
The DoT also said that a penalty, equivalent to 100 per cent of the contract value, shall be imposed on telecom equipment suppliers in case of detection of any security breach.
Operators also face a fine of Rs 50 crore (Rs 500 million) for purchase of such equipment, which vendors felt would be passed on to them by clients.
"We truly believe that this agreement in its current form will have serious implication on the quality of supplies, telecom growth, international trade and may not address the country's concern relating to National security," Ericsson added.