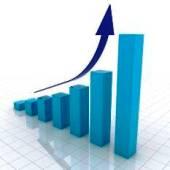 The World Bank said on Monday the country is likely to grow at 7.5 per cent next fiscal and the growth prospects remain strong, even as the world economy recovers slowly.
"India is expected to grow at 7.5-8 per cent in the fiscal 2010-11 and 2011-12, respectively, well above the 6.4 per cent average posted during 1995-2005," said the bank's Global Economic Prospects 2010 report released in New Delhi on Monday.
This comes at a time when the global recovery remains fragile and is expected to slow later this year as the impact of the fiscal stimulus measures wanes, it said.
"India's growth will benefit from a firming in external demand, particularly by resumption of growth in high-income countries," said the report.
Foreign direct investment inflows to the country are expected to increase in 2010, the report said, adding this will be on the back of the recovery of the overall investment into the developing countries this year and as New Delhi improves its FDI policies.
"India weathered the global crisis relatively well, in part due to the government's quick response in easing monetary policy and counter-cyclical fiscal policy measures that supported domestic demand," said report's author Hans Timmer, who is the director of the World Bank Prospects Group.
For the current fiscal, the bank sees the economy growing at 6 per cent.
Asked for the reason for the pessimistic view, Timmer said, "The report was not written yesterday. We just had the first quarter growth figures (6.1 per cent) when the report was written. I won't be surprised if the growth numbers comes out to be higher."