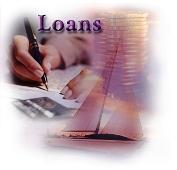 Banks have expressed concern over the competition commission's intervention on homeloan prepayment penalty issue as they fear that this would put pressure on their costs, increase risk and even lead to higher lending rates.
Last month, Competition Commission of India, apex body that operates to sustain and promote competition, sent notices to atleast 15 banks, non-banking financial companies and Indian Banks' Association seeking explanation on why they penalise borrowers who choose to foreclose loans.
In the communication, CCI is understood to have observed that loan prepayment penalties will suppress the competition in the homeloan market by limiting the chances of a borrower to switch their loan to another lender.
Banks which have been asked to explain this matter include State Bank of India, ICICI Bank, Axis Bank, Punjab National Bank, Canara Bank, Indian Overseas Bank, Indian Bank, Oriental Bank of Commerce, HDFC Bank among others.
Besides, home financiers like HDFC and LIC Housing Finance were served notices by CCI.
According to sources, many of these institutions have already replied to CCI, to make it clear that the removal of prepayment penalty will result in higher lending risk and may cause asset-liability mismatch in banks.
IBA, which is the industry lobby of Indian lenders, said banks will send their responses individually to CCI as early as this week.
"IBA's view is that this (prepayment penalty) does not violate competition laws. Moreover, if CCI insists that banks should stop penalising foreclosures, banks will have to hike the lending rates by atleast 0.25 per cent to cover the risk," a top IBA official told PTI.
IBA would respond to competition commission's notice this week, the official said. Presently, most of the banks charge prepayment penalty in the range of one to two per cent in the event of a customer opts to close the homeloan prematurely.
Banks do this to cover the interest-loss owing to the foreclosure of the loan.
What irked CCI, inviting their attention to the matter is the fact that some institutions are charging higher penalties as high as three to four per cent to discourage customers from switching their loans to another bank or a financial institution, the official said.
State Bank of India, which charges around two per cent prepayment penalty for premature closures within three years of availing the loan, said the penalty is necessary in the system to avoid any asset-liability imbalances.
"Prepayment penalty is an accepted norm in all developed markets across the world. Banks give loans for a specified maturity and raise liabilities (deposits) to lend.
"During foreclosures, banks will have to take a hit in cost terms. This necessitates prepayment penalty," a top SBI official said.
Besides, the cost of all borrowers are likely to go up if banks stop penalising customers for loan foreclosures as banks will be forced to start hike lending rates to cover the interest-loss, the official added.