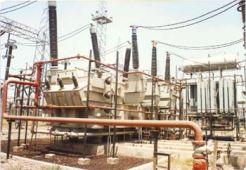 NTPC said on Tuesday it has fixed the base price at Rs 201 a share for its follow-on-public offer, which opens on Wednesday.
"The empowered group of ministers, in its meeting held on February 1, has decided the floor price for further public offer of NTPC at Rs 201 per equity share," NTPC said in a filing to the Bombay Stock Exchange.
The government holds 89.5 per cent stake in NTPC and it plans to dilute five per cent stake constituting 41.22 crore (412.2 million) shares through its proposed FPO.
At the floor price, the government would mop up Rs 8,286 crore (Rs 82.86 billion) from the market.
The EGoM has also approved offering a Rs 10 per share discount to employees subscribing shares in the said offer, thereby fixing the floor price for the employees at Rs 191.
The issue closes on February 5. This is the first public issue which is adopting the French Auction route to raise funds.
Under the French Auction model, institutional buyers are free to bid above a certain floor price.
The highest bidder gets preference during the allotment of shares. NTPC's floor price was fixed at about 5 per cent discount to Monday closing on BSE.
Shares of NTPC were trading at Rs 207.95, down 1.56 per cent over previous close on BSE.
The proceeds from the FPO would go to the Investment Fund that finances social sector schemes.
The government has appointed ICICI Securities, JP Morgan, Citi and Kotak as investment bankers for the issue.
As of September 30, 2009, the company's total installed power generation capacity was 30,644 MW, including 28,350 MW of generation capacity through 112 units owned by NTPC and about 2,294 MW of capacity through two joint venture firms.
Apart from NTPC, state-run companies like Rural Electrification Corp, Satluj Jal Vidyut Nigam and mining giant NMDC are planning to hit the capital market to raise over Rs 50,000 crore (Rs 500 billion) by way of public offers in 2010.