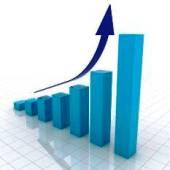 The government may delay rolling back the stimulus measures if it relies on the economic growth numbers for the current fiscal, to provide it with the true picture of demand in the system, chief statistician Pronab Sen said on Wednesday.
However, if finance minister Pranab Mukherjee 'plays gamble' and relies on strong industrial growth numbers, it may well think of withdrawing some of the stimulus measures in the forthcoming Budget, Sen, who is the secretary in the ministry of statistics and programme implementation, told reporters in New Delhi.
"It is up to the finance minister to either play safe (in the Budget) and wait for actual economic figures to come out or play gamble and take a decision depending on industrial growth numbers," Sen added.
Economic growth numbers for the current fiscal are expected to be out by May-end and would provide true picture of whether demand has started picking up or not.
While industrial growth numbers have been strong in recent months, they only give supply side figures and does not indicate demand in the system, Sen said and pointed out that strong industrial growth numbers may be adding to inventories and actually may not be totally consumed.
Industrial growth has started picking up in recent months fuelling suggestions from the RBI and other analysts for a partial roll back of the stimulus measures taken to ward off the impact of global economic slowdown since late 2008.
Industrial growth for November stood at 11.7 per cent against just 2.5 per cent a year back. For the first eight months of this fiscal, industrial production grew by 7.6 per cent against 4.1 per cent a year ago.
The government had cut excise duty by 6 per cent, service tax by 2 per cent and stepped up plan expenditure to provide stimulus to the domestic economy hurt by the global financial turmoils that begin in the last quarter of 2008.
Though these measures helped the economy grow by a stunning 7.9 per cent in the second quarter of the fiscal, against 6.1 per cent in the preceding quarter, and 5.8 per cent each in the previous two quarters, this has pushed up fiscal deficit which is projected to touch a high 6.8 per cent this fiscal.
The CSO Sen was briefing reporters on the change in the base year to 2004-05 from the current 1999-2000 for calculating national income.
The revised base may itself reduce fiscal deficit to 6.41 per cent against the projection of 6.8 per cent, he said.
However, it is only a statistical illusion and actual fiscal deficit would remain same and the percentage would come down since gross domestic product in absolute terms would be larger due to revision in base year.
The central bank has already asked the government to think of withdrawing some of the stimulus measures. Sen said thinking of withdrawing stimulus measures is different from actually rolling them back.
The government may think of withdrawing these measures, but may wait for actual GDP numbers to start actually implementing them, he said.
He said the Budget is an intent and the government may take mid-year policy decision.