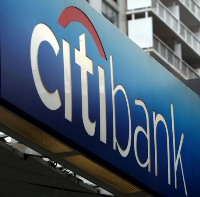 Two years back, when Sandeep Tayde (name changed on request) visited Jalgaon to meet prospective customers for his employer, a foreign bank, people looked at him with suspicion.
"They had never heard of us. They thought we were a society and would run away with their money," he recollects, referring to the numerous credit societies that have mushroomed around Maharashtra and gained notoriety over the past few years for decamping with depositors' money.
"Things are different now. They believe us," Tayde says, before hurrying off to a customer's residence for a demonstration of Internet banking.
Small-town India is warming up to foreign banks, finally.
So Akashwani Chowk in Jalgaon and Yamuna Plaza in Akola are increasing becoming new addresses for a host of banks such as Standard Chartered and Citi. Foreign bank branches are also coming up in towns such as Kanchipuram, Nelamangala, Kurnool, Moradabad, Panipat, Tirupur, Salem and Kolhapur.
Banks in India are not allowed to open branches without a licence from the banking regulator, the Reserve Bank of India. Foreign banks are at a disadvantage compared to their private and public sector counterparts when it comes to reach since RBI is not obliged to give permission to more than 12 branches a year to the group as a whole.
However, RBI gave foreign banks a window of opportunity which they grabbed with both hands. In its move to encourage banks to open branches in under-banked areas, RBI recently allowed domestic banks to open branches in Tier-III to Tier-VI cities without prior approval.
Foreign banks, too, are being encouraged to open shop in under-banked areas.
According to Gunit Chadha, managing director & chief executive officer, India, Deutsche Bank, the regulator wants foreign banks to open branches in under-banked areas even as they deepen their coverage in urban India. "So, for instance, while we opened a branch in Pune last year, we opened branches in Salem and Vellore as well,"
said Chadha.
The lender will set up shop in more upcountry locations such as Moradabad and Ludhiana this year.
Data from RBI clearly reflect the trend. Till April 1, 2007, foreign banks had no branch in rural centres (population less than 9,999) and only two branches in semi-urban centres (population less than 99,999).
Between April 1, 2008, and April 1, 2009, foreign banks opened 16 branches, of which four were in rural areas and two in semi-urban areas.
Located in north Maharashtra's Khandesh region, Jalgaon is famous for being the home town of President Pratibha Patil. It is also known as the banana capital of India.
The Standard Chartered branch is in a prime part of the town, overlooking the bustling junction where National Highway-VI meets Mahabali road.
"So far, the business has grown well, and we see Jalgaon and other smaller centres evolving as key contributors to our revenue from the country," said Jaydeep Gupta, general manager, branch banking & services, Standard Chartered Bank.
One major reason for the trend is low rentals and infrastructure costs at these locations. For instance, the Citibank branch in Akola managed to break even within seven months of being set up, not a mean feat even for a metro branch.
"We were expecting that it would take at least three years to break even. Seven months was acomplete surprise," said a Citibank executive.
"Our upcountry branches in Akola, Nanded and Nandyal offer the entire spectrum of our products and services to both individual customers and enterprises, and we are pleased with their progress," said Sameer Kaul, head of branch banking, Citibank.
However, other bankers in the area are skeptical if foreign banks can find enough people that can fulfil their customer criteria, which include maintaining a minimum savings account balance of Rs 25,000.
"There are not many customers who fit their (foreign banks) criteria in Jalgaon. Unless they bring it down, they will find it tough to find customers," said the bank manager of a neighbouring private sector bank. "Even in corporate banking, there are few opportunities as this region is not very developed.
The only industries here are pipe-making and gold ornaments, which are quiet small," he said.
He has a point. In the two years that Standard Chartered has been in Jalgaon, the bank has managed to open 800 customer accounts. Just a stone's throw away is public sector behemoth State Bank of India's Jilha Peth branch, which has managed to acquire 18,000 customers, although it has been around for just one-and-a-half years.
However, most foreign banks are reluctant to relax their criteria to attract more customers. "Right now, the client criteria is broad enough for us to acquire the right kind of customers," said Prashant Joshi, managing director and chief executive officer, private and business clients, Deutsche Bank.
"Pricing is important factor as the business must be profitable as well," said Gupta of Standard Chartered.
But, there are several problems as well. Drive west from Jalgaon along the dusty, pot-holed National Highway-VI for five hours and you reach the pulses trading centre of Akola.
However, to get to Citibank's branch, you have to travel further east along the highway till you reach the outskirts of the town. Thanks to its out-of-the-way location, the branch gets virtually zero walk-in customers. Most clients are serviced out of their residences and offices.
"I am very happy with the service they provide," said hotelier Simran Singh, recalling the time when he was in Brazil and the bank helped him book air tickets as he was a Citigold customer.
"But I doubt how much business they can do in a place like Akola, although there are a lot of people with money," he said almost in the same breath.

And he is not referring to the five-hour daily power cuts or the year-round water shortage.
Foreign banks may be used to slugging it out with private and even public sector banks in the metros, but in the hinterland, co-operative banks rule the roost.
Dominant trading communities, such as the Marwari community in Akola, have their own network of co-operative banks. Many local customers feel they are easier to deal with.
Unwitting beneficiaries of the dominance of co-operative banks are private sector banks. Since co-operative banks are not core bank solution-enabled, they keep large current account, savings account (Casa) deposits with private sector banks.
However, Citi does not accept such deposits since the source of funds cannot be verified.

According to a former foreign banker, multinational banks treat these branches as a cost proposition rather than a profit proposition. Once that is accepted, the focus is on keeping costs low.
But the fact is that the scale of operations is quite small. For instance, Citi's Akola branch earns all its revenues from fees for providing wealth management services to its 250 customers. The branch's Casa base is quite small and fixed deposits are almost absent.

In fact, fixed deposits as a concept has never caught on in Akola.
"We have a system of hundi chittis, whereby money is lent for the medium term at an average rate of 18 per cent," said Singh.
"This system is quite efficient and is carried out through a network of brokers. The only people who opt for fixed  deposits are a few salaried employees and the Maharashtrian Brahmin community," said another Citi customer, a cotton trader preferring anonymity.