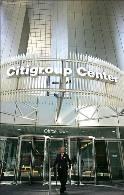 Citigroup will limit the cash bonuses for its bankers at below $1,00,000 in a move to defuse public uproar over compensation, says a media report.
The move is aimed at defusing the public ire at the company's pay but could make it difficult for the US bank to retain its top talent, the Financial Times reported.
"Citigroup is to cap cash bonuses for bankers at below $100,000, the report said attributing to people close to the situation. Besides, Citi would also pay a large part of bankers' and traders' bonuses in stock that cannot be sold for a number of years, the British daily added.
According to the publication, 2009 bonus pool at the bank, would be in line with the one in 2008 relatively low- level compared with other years. Citi bonuses are expected to come under extra scrutiny because of the government's stake, which holds about 27 per cent stake in the company.
The report noted that Citi's decision to cap the cash portion of the bonus would prompt some employees to leave, while many Citi bankers and traders were already expecting a reduced pay-out due to the government's stake and the underperformance of some of Citi's businesses.
Last year, the bank repaid $20 billion in federal aid from the Troubled Asset Relief Programme, thus freeing itself from government restrictions on the pay of top bankers for next year.