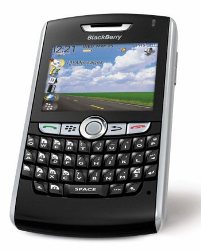 Costly goods and swanky gadgets worth nearly Rs 14 crore (Rs 140 million) were left behind by air travellers at airports across the country and recovered by CISF last year.
The goods, including jewellery, blackberry phones, foreign and Indian currency, expensive watches, laptops and I-pods, shoes and jackets, were found at the domestic and international terminals.
The CISF, which guards 57 airports of the country, recovered unclaimed property worth Rs 13.95 crore (Rs 139.5 million) left by air passengers while it handed over goods worth Rs 2.75 crore (Rs 27.5 million) to the flyers and deposited unclaimed goods valued at Rs 11.20 crore (Rs 112 million) to the airport operators.
"The passengers were handed over goods worth Rs 2.75 crore (Rs 27.5 million) which they had left at airports during last year.
The process of returning the goods to the flyers was initiated in October last year by the force and is gaining popularity amongst air passengers," CISF spokesperson Rohit Katiyar said.
The CISF has started a internet based service where an air traveller can log on the website -- www.cisf.nic.in -- and check for the item lost and get it back from the respective airport operator after furnishing proof.
"I forgot my laptop at the Hyderabad airport while flying to Mumbai in December last. The CISF staff returned the laptop to me in a hassle-free manner after I approached them," Keshab Gangopadhyaya, a US-based professor said.
A couple from Bangalore were handed over a bagful of jewellery worth Rs two lakh by the CISF staff, hours after they lost it at the airport parking.
"My wife Puja arrived at the Bangalore International airport on January 16 at nine pm. While loading her luggage in the car we forgot to load the last bag which contained jewellery, including her mangalsutra worth Rs 200,000.
"We were handed over the bag by CISF and police authorities after they caught the thief in less than 24 hours," Bangalore-based technician Anurag Ranjan Tripathi said.
The start of the Internet based retrieval service has brought a rise of about 40 per cent in terms of passengers approaching authorities for lost or missed goods, airport sources said.