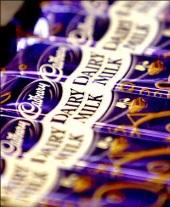 Within a month of Cadbury's buyout by American chocolate maker Kraft Foods, top three executives of the British confectioner have announced their resignation from the company.
The three top executives -- chairman Roger Carr, chief executive Todd Stitzer and chief fiancial officer Andrew Bonfield -- announced on Wednesday their intention to resign from Cadbury following 'Kraft Foods' decision to declare its offer for Cadbury unconditional', Cadbury said in two separate statements.
The effective date of all the three resignations is still to be determined, the statements added.
As on February 2, the last day for accepting the Kraft's offer the American food company has received 'valid acceptance' to the 11.9-billion pound takeover deal from 72 per cent of Cadbury shareholders, thereby getting control over the British chocolate maker. Commenting on his decision to step down as the chairman of Cadbury plc, Carr said, "Together we have fought an excellent defence campaign and delivered substantial value to Cadbury shareholders.
"In handing over to Irene Rosenfeld (Kraft Foods' chief executive) I wish her the very best as she takes on responsibility for continuing to build and develop what is indisputably one of the world's greatest brands."
Meanwhile, Todd Stitzer, who was associated with Cadbury for the last 27 years said: "I wish Irene Rosenfeld and her team every success in taking Cadbury and its brands forward."
"I will now be taking some time out with my family to consider my future options, but you can be sure my heart will always be a deep Cadbury purple," Todd added.
Bonfield, who had joined Cadbury in February 2009, said, "Cadbury is in great shape operationally and financially and will be a huge asset to Kraft Foods. I wish all of my colleagues the very best."
On January 19, the Cadbury board had 'unanimously' recommended the revised offer to its shareholders, worth about 11.9 billion pounds.
Once the Cadbury-Kraft merger is over, the combined group will have dominant presence in markets across the world including India, and would have over 40 confectionery brands with each of them having annual sales in excess of $100 million.