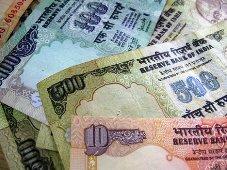 Amid a debate over teaser rates, bankers are believed to have turned down the RBI's suggestion to extend the cheaper home loans to existing customers saying that the move will impact their bottom lines.
Banks, led by State Bank of India, under special schemes offer home loans at lower interest (teaser) rates to the new customers for the first few years of the credit period, which has kicked up a storm in the industry.
A month ago in January, the Reserve Bank of India had voiced concerns over 'teaser' rates. Later, it said the cheaper rates should be extended to existing borrowers as well.
"The IBA said if banks offer lower rates to old customers as well, this will affect their earnings as it is not feasible for them to change their deposit rates accordingly to compensate this loss of interest arising from such a move," an official of the Indian Banks Association told PTI on condition of anonymity.
The central bank had sent two letters over the past two months to the IBA seeking an explanation on this issue of teaser rates, the official said.
On February 9, State Bank of India said RBI has not objected to 'teaser' rates. SBI was the trend setter in teaser rates.
It offers the special home-loan at rates as low as 8 per cent for the first year.
It was a roaring success and even rivals like HDFC, which initially termed the strategy as 'gimmick' followed SBI steps.
The RBI had voiced its dissatisfaction on discriminatory approach adopted by banks in not letting their existing customers benefit from the current low interest rates.
"We have no concern on teaser rates. . .you (banks) tease both new and old customers...don't leave out one segment," RBI deputy governor K C Chakrabarty had said last week.
Earlier, another deputy governor Usha Thorat had said, "Teaser rates by banks is a cause of concern. Banks must ensure that borrowers can service higher rates when rates return to normal."
The country's largest private sector lender, ICICI Bank, had also said recently the main issue about teaser rates is transparency.
Customers should know exactly what these rates are, ICICI Bank MD and CEO Chanda Kochhar had said.