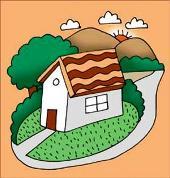 Home sales have once again lost steam in some regions, though they continue to be on a high in markets like Mumbai, Navi Mumbai and Bangalore.
Cities such as Chennai, Hyderabad, Pune, Gurgaon and Noida saw a fall of up to 36 per cent in home sales in the quarter ended December 31, 2009, compared with the preceding quarter.
However, Mumbai and its satellite towns -- Navi Mumbai and Thane -- posted an increase of 12-30 per cent in sales. Bangalore also showed a growth of over 8 per cent in sales during the quarter, riding on the upturn in the IT sector, according to data from realty research firm PropEquity.
The rush to buy homes, seen in the first two quarters of the current financial year, has subsided in some cities, mainly due to two related factors -- vanishing pent-up demand and rising prices -- say industry officials and analysts.
 
CRACKS REMAIN IN REALTY
City
Unit sales in
%change
July-Sep '09
Oct-Dec '09
Gurgaon
6,775
5,469
-19.28
Noida
7,166
6,912
-3.54
Pune
7,856
6,336
-19.35
Bangalore
5,113
5,534
8.23
Chennai
3,438
2,202
-35.95
Navi Mumbai
2,281
2,960
29.77
Thane
4,101
4,656
13.53
Mumbai
5,951
6,658
11.88
Hyderabad
4,356
3,057
-29.82
TOTAL
47,037
43,784
-6.92
Source: PropEquity
Overall, the number of units sold by developers came down by 7 per cent in the nine main property markets in the country in the December quarter of 2009, compared with the preceding September quarter.
"There was a large pent-up demand for almost 18 months, which was met. After that, the absorption of homes came down. As far as Mumbai is concerned, the pent-up demand is larger than other parts. But it is only a matter of a quarter or two before that goes away," says Anuj Puri, chairman and country head of Jones Lang LaSalle Meghraj.
Though property registrations in Mumbai and Pune remained steady between August and November 2009, consultants point out that registration data has a lag effect of two-three months from the time a property is bought.
Higher rates hit sales

After a prolonged lull, home sales had picked up since April 2009, as prices had come down 40-45 per cent from their peak in 2007-08. When there was an improvement in demand, developers increased prices by 10-25 per cent across the country.
This increase in prices also hit sales. Even the affordable segment, where prices are below Rs 30 lakh, saw only a marginal increase in the number of units sold at 0.04 per cent in the December quarter, compared with the previous quarter, the data shows.
"Till June, property prices were low. But the price rise between June to December hit affordability of home buyers," says Sunil Rohokale, executive director of ASK group and former managing director of ICICI Home Finance.
Raminder Grover of Homebay Residential feels the lesser number of launches in the December quarter has led to lower home sales. But big developers maintain their sales have not dropped.
"Overall it may have dropped, but we have not seen a drop in home sales specifically. We have done well in the December quarter," says R Nagaraju, head of corporate planning at Unitech, the country's second-largest developer.
Developers posted an increase of 63 per cent on average in net sales in the December quarter of the current financial year, compared with the same quarter last year, due to the base effect. Sales in the corresponding quarter of last year were at record lows.
A mixed bag for lenders

This dip has not shown up yet in the loan disbursal data of banks, since there is, typically, a lag of four-five months between purchase of the home and the disbursal.
"Post the spurt in festive season, the property market has flattened out, which is a cause of some worry for the big mortgage players who disburse more than Rs 1,000 crore (Rs 10 billion) a month. The smaller players will continue to see good growth," says a senior executive of a private sector bank.
Adds a State Bank of India executive: "In SBI's case, there was a slight dip at the end of last year, which can possibly be attributed to increased competition among players offering similar products and weakening of the home loan transfer market."
However, HDFC, the country's largest housing finance company, is still going strong.
Says Keki Mistry, vice-chairman and chief executive of HDFC: "Our experience has been the opposite and we are seeing good growth in home loans. We saw a 9 per cent pick-up in loans-to-disbursals in the December quarter over the September quarter. The same trend has continued into the month of January."
Further dips forecast

Some industry officials have predicted further dips in the next few months.
"There will be more stagnation in March and April. There has been considerable buying from non-resident Indians so far. Beyond February, that will also go away," says Pranay Vakil, chairman of Knight Frank India, an international property consultant.
Puri of JLLM points out that since this is a very price-sensitive market, future sales trends will depend on prices. "If prices continue to escalate, there will be a further decline in sales. There comes a point when homes become unaffordable for buyers," he says.
A lot hinges on what incentives are provided for home buyers and home developers in the forthcoming budget.
"We will get a clearer picture of the trend in home sales after March-April, once the Budget and the next credit policy comes out, which will send out signals for home buyers and developers," the private bank executive says.