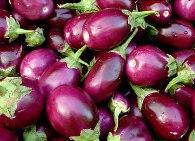 On the heels of the government indefinitely stalling commercial cultivation of Bt brinjal, Delhi University vice-chancellor Deepak Pental said transgenic crops is the only answer to achieve food security.
"We cannot escape transgenic crops as there is a need for raising productivity to meet the growing demand for food and national food security," Pental said at the 40th Lal Bahadur Shastri Memorial Lecture.
Last week, due to opposition from farmer groups as well as some states, environment and forests minister Jairam Ramesh had turned down permission to begin commercial cultivation of GM brinjal, even after the food and agriculture minister as well as the scientific community, including Genetic Engineering Approval Committee, approved the same.
Pointing out that there are very knowledgeable people in the regulatory authority, Pental said if there are doubts on the parameters adopted for the approval of Bt brinjal, we should set acceptable criteria for testing the same.
Pental also called for better application of science and technology for improving crops and crop breeding for increased productivity at a time when the country is importing many a food item, including sugar, pulses, edible oils etc.
"Bureaucratic and political hurdles should not come in the way of progress of scientific research for improving crop production to achieve food and economic security, particularly when we are faced with huge population amid rising income levels and aspirations for good living.