Sector seeks declared goods status for ATF and withdrawal of service tax on first class and business class air tickets.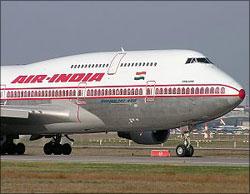 Over the last few months, the airline sector has been flying high. The airline companies are reporting good passenger numbers and the aviation turbine fuel (ATF) prices have been at manageable levels.
Thanks to improvement in demand, players have been able to increase fares. Also, reducing capacity and route rationalisation has facilitated improvement in seat utilisations.
The cost cutting initiatives undertaken by the Companies have also made it possible for some companies to turn green at the operating and net earnings level.
Over the last few years with the advent of low cost carriers or no-frills carriers namely IndiGo, SpiceJet and GoAir, the share of full service carriers (FSC) like Jet Airways, Kingfisher and Indian Airlines has come down.
The low cost carriers now account for more than 50% of the market share. To combat the competition from low cost carriers, the full service carriers have themselves started the no-frills service: Jet Airways acquiring Air Sahara now JetLite, Kingfisher Airlines acquired Air Deccan and Indian Airlines also started its own low cost service.
Industry Expectations
The industry is recommending reduction in customs duty on Aviation Turbine fuel (ATF) to 5%.
The industry recommends giving declared goods status to ATF so as to have a uniform sales tax rate of 4% across the country.
The industry recommends withdrawal of service tax on First Class and Business Class air tickets. 
Analysts' expectations
The civil aviation ministry has been recommending giving declared goods status to ATF. However, it has not been given till date. With the advent of GST just around the corner, the Government would not take any steps in this regard.
Stocks to Watch
SpiceJet, Jet Airways
Outlook
The air transport sector is seeing some light at the end of the tunnel. Though there is still some rough weather to face, the performance is improving. The passenger numbers are at least showing some positive move.
However, the bleeding would continue for a while. The more hit are the full service operators who are carrying high assets and steep competition. The expansion plans of the LCC are in place whereas the full service operators are trying to improve their seat utilisations.
Fuel cost accounts for 35-40% of the operating costs down from the 45-50% level manly due to dip in ATF prices. The December 2009 quarter financial numbers have shown a better operational performance and the companies with efficient operating performance would stand out against the others. The sector could also see some consolidation.