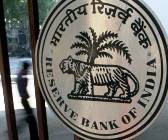 Finance Minister Pranab Mukherjee said on Friday Reserve Bank of India will issue banking licences to more entities including the non-banking financial companies.
"RBI will given additional licences" for setting up banks in the country, he said presenting the Budget for 2010-11 in the Lok Sabha.
He said banking licences will also be issued to the NBFCs which fulfil the prescribed criteria.