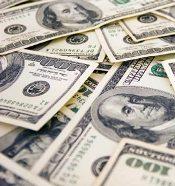 The country's foreign exchange reserves fell by $528 million for the week ended February 19 to $278.672 billion compared to $279.2 billion in the previous week.
Foreign Currency Assets (FCA), during the week, declined to $254.203 billion from $254.7 billion a week ago, the RBI said in its weekly report.
Foreign currency assets expressed in US dollar terms include the effect of appreciation or depreciation of non-US currencies such as Euro, Sterling and Yen held in the reserves, the RBI said.
The country's gold reserves, during the week, stood almost unchanged at $18.05 billion while the special drawing rights (SDR) slightly declined to $5.027 billion, the apex bank said.
During the week, India's reserve position in the international monetary fund dropped to $1.386 billion from $1.393 billion a week ago, the central bank said.