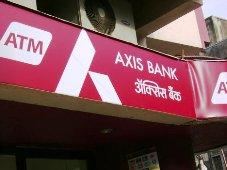 Upping the ante in the home loan war, the country's third largest private sector lender Axis Bank today announced a sweetened fixed-cum-floating home loan offer.
The scheme, known as the 'Power Advantage Home Loan' scheme, will allow customers to lock in their home loan rate at 8.25 per cent for the first two years of the tenure followed by a floating rate.
Two months back, the bank had announced a scheme wherein the interest rate would be fixed at 8.0 per cent for the first year followed by a floating rate.
In the new scheme, after the first two years, the floating rate of interest would be applicable at mortgage reference rate  minus 350 basis points (bps) for loans upto Rs 30 lakh (Rs 3 million) and MRR minus 300 bps for loans greater than Rs 30 lakh.
Mortagage reference rate is the basis for floating rates in a housing loan.The scheme is open till March 31, 2010 and the maximum tenure of the loan will be 25 years.
Axis Bank's home loan scheme is similar to HDFC which last month announced a scheme whereby the rate will be fixed at 8.25 per cent till 31 March 2012 with a floating rate thereafter.