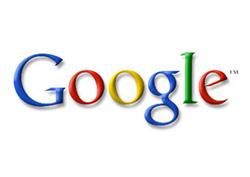 The search engine giant Google, which has threatened to wind up operations in China, saw its share in the search engine market in that country rise significantly in the last six months.
Google had on Tuesday said it might be forced to shut shop in China, following hacking, targeting human rights activists, and web censorship.
According to web analytics firm StatCounter, the Internet major had a search engine market share of 43 per cent at the end of 2009, while its rival Baidu held 56 per cent.
"Google has made impressive gains in China since July last when it was at 30 per cent against Baidu's 68 per cent.
"Our analysis suggests that given Google's recent strong performance, market share is certainly not the reason behind its threat to leave China at this time," StatCounter chief executive Aodhan Cullen said in a statement.
The analysis is based on 24 million search engine referring clicks from China which were collected between July and December 2009.
StatCounter noted that despite significant gains in China, Google's market share there still lags its global penetration, where it has over 90 per cent market share.
At the end of 2009, the combined search market share of Yahoo and Bing stood at 1.18 per cent in China.
On Tuesday, Google had also said it was not willing to censor results on Chinese search engine Google.cn, anymore.