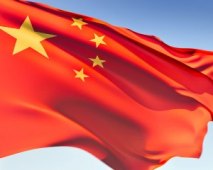 Indian stock market indices fell to their lowest close in a month over concerns that China will take more measures to temper growth after reporting its fastest quarterly growth in two years.
Subdued world equities weighed on the sentiment as all Asian markets other than Japan closed in the red.
The lowering of revenue forecast by Larsen & Toubro pushed equities down further, with the Bombay Stock Exchange Sensitive Index falling for the third straight session by 2.4 per cent on Thursday.
Analysts, however, saw some silver lining with European markets trading higher.
China's economy expanded 10.7 per cent in 2009, exceeding even the government's own initial expectations. Consumer inflation rose to 1.9 per cent in December from 0.6 per cent in the previous month.
"There is a concern of overheating China," said Vikram Kotak, chief investment officer at Birla Sunlife Insurance. He said the fall in the regional markets also pulled down the broader market.
The BSE 30-share index Sensex was down 423 points to 17,051.14 and the S&P CNX Nifty on NSE declined 127.55 points (2.44 per cent) to 5,094.15.
"Tightening of the monetary policy in China is a matter of time and there is also concern of higher inflation," said V K Sharma, head of private broking and wealth management at HDFC Securities.
Analysts said the country's largest engineering and construction conglomerate, L&T, which lowered its full-year revenue guidance citing project delays, affected the market sentiments badly.
L&T said its revenue would grow 10 per cent for the year to March, slower than 15 per cent projected earlier, but maintained its order growth target at 30 per cent.
"L&T was a big dampener on the index," said a dealer with a domestic brokerage who declined to be named. L&T share fell almost 7 per cent to Rs 1,524.35. ICICI Bank, whose net profit fell by 13.4 per cent was the other dampener.
Traders said absence of the biggest domestic institutional investor Life Insurance Corporation of India from the market also had its impact. They said, had LIC been there in the market, such fall would not have happened. Due to the local strike at its corporate office, trading activities were minimal.
Bharat Heavy Electricals declined 4.1 per cent to Rs 2,297 on broad market declines, even as it reported a 5.4 per cent rise in its December quarter net profit, in line with street view.
Oil & Natural Gas Corporation fell for the fifth straight session and closed nearly 2 per cent lower at Rs 1,140, ahead of its quarterly earnings release.
ONGC reported a 23 per cent rise in third quarter net profit, its second straight quarterly rise, helped by firmer oil prices, but lagged market estimates. Reliance Industries, which has the highest weight on the Sensex, dropped 2.2 per cent to Rs 1,053.80, ahead of its quarterly results tomorrow.
In the broader market, four shares declined for every one share that advanced in a volume of 510 million shares, lower than last week's daily average of 651 million shares.