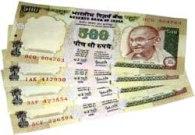 Personal loans enable you to take care of immediate requirements without much hassle.
You do not have to provide collateral or guarantors; you can utilise the amount for any purpose, except speculation. But, before taking one, you should budget your requirements and allocate the expenses to be met with this loan.
The amount sanctioned will depend on your eligibility, based largely on your income. The repayment is monthly and the tenure varies from one to five years. Since personal loans do not require any security or hypothecation of assets, the banks charge higher interest rate compared to other secured loan.
Here is a step-by-step process to be followed for an application:
Get in touch with a lender but first check which bank is offering the best rates and services. You can compare rates with any reputed price comparison site. After listing a handful, get in touch with as many lenders as possible and know their offers. Then, negotiate for the best rate.
Check if there are any special offers. After finalising the lender, their direct selling agent will visit and collect documents supporting proof of income, residence and identity. You may have to produce copies of income tax returns, salary slip, bank statements, ration card, passport, driving licence and other relevant documents. These requirements vary from lender to lender.
Then, a field investigator will visit your home to double-check the facts provided. It is essential that you are present during this visit, else, he could report that the facts provided do not add up.
Once the lender is satisfied with the veracity of your documents, the loan is approved. The amount is then disbursed cheques or demand drafts (DD).
Alternatively, let's say you want to take the loan money through your credit card. How does this compare?
First, withdrawing cash using a credit card can be very costly if you do not repay quickly. Interest rates on credit card loan withdrawals can range from 20-40 per cent on an annual basis.
For most cards, the interest rate on cash withdrawals and credit outstanding for purchases made are the same. But here is the kicker - for the purchases you make through your card, you get an interest-free period to pay back. Cash withdrawals on your card have no such benefits; interest is charged from the moment you withdraw the cash.
And, do not forget the transaction charge, levied on the withdrawal at the ATM. The average interest rate charged for a personal loan is in the range of 12-22 per cent , whereas the average interest rate is 20-40 per cent for withdrawal from a credit card.
Therefore, unless in a very real emergency where you need instant cash, it is advisable to not withdraw cash on your credit card. It is always better to go for a personal loan. It is the fastest of all retail loan products and the interest rates are a lot lesser than those on credit card withdrawals.
The author is with ApnaPaisa.com