Search engine giant Google has said it will buy travel technology group ITA Software Inc for $700 million in an all cash deal a move that will improve the online flight information it offers to customers.
I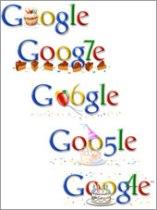 n a statement Google said that it has "signed a definitive agreement for Google to acquire ITA for $700 million in cash."
The deal would allow Google to create new flight search tools that would enable users to find flight information more easily on the internet.
ITA, a company founded by scientists from MIT in 1996, creates a software which helps in providing customised flight data organisation tool used by both airlines and online travel agencies.
Commenting on the deal Google Chairman and CEO Eric Schmidt said: "ITA's very talented team has created an impressive product to organise flight information."
"Their technology opens exciting possibilities for us to create new ways for users to find flight information online more easily, and we're looking forward to welcome them to Google," he added. The ITA deal comes after Google closed its $750 million buyout of mobile advertising firm AdMob.