The Economic Offences Court will conduct cross-examination in one of the cases, filed by the Serious Fraud Investigation Office against B Ramalinga Raju and other former directors of controversy-mired Satyam Computers, on July 22.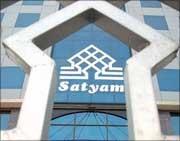 The SFIO has alleged that the company paid professional charges to Krishna G Palepu, a former director, without obtaining the requisite permission from the government.
"The company paid Rs 2.66 crore (Rs 27 million) as professional charges to Krishna G Palepu for three years - 2005-06, 2006-07 and 2007-08. It is a violation of the Company's Act under Section 309," SFIO counsel C Raghu told the court.
According to Raghu, the court has recorded the statement of the investigation agency's assistant director, Subhash Sarsonia, who investigated the case (cc no 394 of 2009).
The court had earlier ordered initiation of proceedings against 11 former directors of Satyam Computers after splitting up the multi-crore accounting scam case -- separating B Ramalinga Raju and Ram Mynampati -- as both of them could not attend court proceedings.
While Ramalinga Raju has been undergoing treatment in NIMS for hepatitis, Mynampati lives in the US. However, he is being represented by his counsel.
The SFIO had filed seven complaints against 11 directors, including former cabinet secretary TR Prasad, ex-director of IIT VS Raju and former dean of Indian School of Business M Rammohan Rao, in the Special Court for Economic Offences in Hyderabad in December last year.
Trial in the cases, under probe by the Central Bureau of Investigation, is yet to begin as the agency still has not been able to question Raju, who is undergoing treatment for Hepatitis-C in a hospital.
The country's biggest corporate scam came to light on January 6 last year, when Raju admitted that he had been fudging the accounts of Satyam Computers -- the fourth-largest IT company in the country.