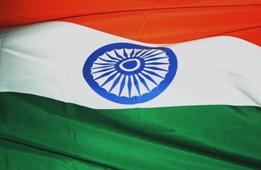 The global financial crisis, a focus on productivity gains and expansion of existing units as opposed to setting up new ones hurt India Inc's capital expenditure (capex) growth over financial years 2010 and 2009, closer to 10 per cent in these two years, as compared to over 30 per cent rises in financial years 2007 and 2008.

The capital employed numbers provided by 661 companies (Source: Capitaline Plus) for the year ended March 2010, show an increase of 12 per cent or Rs 136,222 crore (Rs 1,362.22 billion) over the year.
If one excludes oil companies from the sample, the capex spend drops to Rs 87,209 crore (Rs 872.09 billion).

However, corporate capital spending is likely to surprise on the upside, indicates the Alpha Wise survey of 260 companies by Morgan Stanley Asia Pacific Research.
Capex plans for the next six months imply a 20 per cent increase in calendar 2010.
According to the survey, confidence in the growth outlook drives capex and 89 per cent of companies expect better domestic economic conditions in 2010 than in 2009. 

Inflation is rising and the current account has widened. Market participants are debating whether this will lead to a new corporate capex cycle.
Yet, while India's infrastructure spending is slated to rise, a corporate capex cycle has been open to question, given the fragile global environment, indicate Morgan Stanley.
The biggest spending in capex among companies come from infrastructure and cement major Jaiprakash Industries, public sector steel giant Steel Authority of India, metal major Sterlite Industries and private sector telecom major Bharti Airtel.
Significant growth was also seen in NTPC, Bharat Heavy Electricals Ltd and NMDC.    

The capex for companies' thrust on generating power for captive consumption and for distribution increased substantially, with an investment rise of 30.2 per cent. Jaiprakash Associates increased its capex on hydro electric & wind power to Rs 11,400 crore (Rs 114 billion) in FY10 from 5,981 crore (Rs 59.81 billion) in FY09.
NTPC's capex on power generation increased by 5,613 crore (Rs 56.13 billion) to Rs 39,450 crore (Rs 394.5 billion).

Larsen and Toubro, viewed as India's corporate capex proxy, suggests the market does not expect a new capex cycle. Capex looks most sensitive to changes in growth expectations.
The key trends to monitor as signposts are commodity prices, consumer confidence, inflation and policy.

Strong transmission and distribution order flows are anticipated during the next two years from Power Grid Corporation.
Of its target spending of Rs 55,000 crore (Rs 550 billion) for the Eleventh Plan, PGCIL has spent only Rs 25,350 crore (Rs 253.5 billion) during the first three years.
Hence, it is expected to incur additional sapex of Rs 29,650 crore (Rs 296.5 billion) during the next two years. The state owned Steel Authority of India has planned Rs 70,000 crore (Rs 700 billion) for expansion, modernisation and raw material augmentation in the next three years.

In cement, Andhra Cement, Century Textiles, JK Cement and Heidelberg Cement are lined up for expansion of capacity in the next two to three years. Century Textiles has proposed a 1.5-million tonne cement grinding unit at Sagardighi, West Bengal, at a cost of Rs 425 crore (Rs 4.25 billion).
It has also proposed spending Rs 1,600 crore (Rs 16 billion) to expand Manikgarh Cement by 2.5 mt and a 40-Mw captive thermal power plant. Besides, Century Textiles will invest Rs 1,660 crore (Rs 16.6 billion) on a pulp and paper project scheduled for December 2010. 

JK Cement has approved expansion of grey cement at the existing site of 2.2 mt, plus an additional 1.8 mt of grinding facility at a site in North India. The cost of expansion is estimated to Rs 1,500 crore (Rs 15 billion), including a captive power plant.
Heidelberg Cement has proposed to increase production at Raigad by 625,000 tonnes. Andhra Cements plans to expand capacity from 1.4 mt to 3.5 mt.

Maruti Suzuki is expanding capacity at Manesar by 250,000 units annually to 550,000 units per annum over the next two years.
It will invest about Rs 1,700 crore (Rs 17 billion). Usha Martin has approved a Rs 1,200 crore (Rs 12 billion) capex plan for setting up a coke oven unit, additional DRI plant, pellet plant, an additional power plant, ore beneficiation plant and other related projects at a total cost of Rs 1,200 crore.