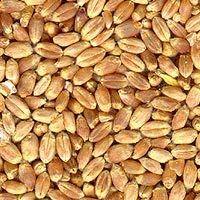 The Prime Minister's Economic Advisory Council Chairman C Rangarajan said on Tuesday that people above the poverty line can also be considered for the United Progressive Alliance's pet food security scheme under which subsidised foodgrains will be available at ration shops as a legal right.
"Another alternative that one can think of is to give to the below poverty line households 30 kgs per month and to APL (above poverty line) households 15 kgs per month.
"This will in a way ensure that all households will be assured of some minimum availability of foodgrains," Rangarajan said at a conference organised by the ministry of food in New Delhi.
The Food Security Act as proposed by the UPA government assures rice/wheat at Rs 3 a kg to BPL families as a matter of legal right.
The issue of quantity has been kept open, even though 25 kg was proposed earlier.
The Left parties had also been demanding universalisation of the Public Distribution System under which subsidised foodgrains are made available at ration shops on equal terms.
However, Rangarajan said there would have to be different prices for BPL and APL households in order to keep the subsidy burden under control.
By present estimates, the number of BPL households is 6.5 crore (65 million) and the APL 11.5 crore (115 million).
An empowered group of ministers, headed by Finance Minister Pranab Mukherjee, is examining different aspects of the proposed food security legislation, including the number of eligible households and the monthly quantity.
Rangarajan said if APL families are included in the food security scheme, total foodgrain requirement would amount to 50 million tonnes.
"This is feasible in the context of procurement in the recent years, which has been in the range of 55-59 million tonnes," he said.
Rangarajan also said that the other approach to food security was to focus attention exclusively on the BPL families, though there are disputes regarding the number of BPL families.
Yet another solution could be that the surplus foodgrains after meeting the requirement of the BPL families can be given to the APL households.
"Those who are in favour of the universal PDS feel that the distinction between BPL and APL at the margin is very thin and therefore, we should cover all households," Rangarajan said.
Ultimately, the answer to real food security to all lies in increasing farm productivity, he added.