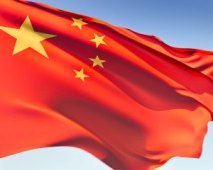 Allaying fears over slowing down of Chinese economy in the second quarter, Prime Minister Wen Jiabao said on Friday that the sluggishness was because of his government's 'active regulation and control' to keep the inflation in check and to prevent economy from overheating.
"China's economy in general is in line with the government macro-economic regulation and control," Wen told reporters after talks with visiting German Chancellor Angela Merkel.
China's economy expanded by 11.1 per cent in the first six months from a year earlier after recording growth of 10.3 per cent for the second quarter, compared with the 11.9 per cent rise in the first quarter.
Wen said the theme for the regulation and control in the second half of this year is to 'maintain the continuity and stability of policy'.
"Major efforts will be made to handle the relations among maintaining steady and fast growth, restructuring the economy and managing well the inflation expectations," he said.
"China will continue to adopt a pro-active fiscal policy and a moderately loose monetary policy," he said.
According to Thursday's official figures, consumer prices inflation fell in June to 2.9 per cent from 3.1 per cent in May, even though markets had expected a further rise to 3.3 per cent.
The Chinese central bank targets 3 per cent inflation and the unexpected drop means that it is now less likely to follow other Asian central banks in raising interest rates, analysts here said.
China set an annual economic growth target for 2010 at around eight per cent, with an increased focus on the quality of growth but most of the international monetary institutions.