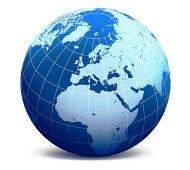 India's engineering exports jumped by about 90 per cent on year-on-year basis in June to $5.1 billion despite concerns of financial problems in some European economies.
"Demand is reviving in the US, but in the European markets, there is a demand compression", Engineering Export Promotion Council executive director R Maitra said.
Exporters fear that crisis in the European markets may impact orders from the region, he said.
Of the total $32.5 billion engineering exports in 2009-10, European Union accounted for about 30 per cent.
The cumulative performance for the first quarter of the current fiscal improved by 45 per cent over the same period last year.
Engineering exports, which had come under a severe impact of global slowdown last year are showing recovery at a faster pace than the total exports from the country.
With pick-up in the demand in the US and some other developed countries, India's overall exports grew by 30.4 per cent in June.
To reduce dependence on traditional markets like the US and Europe, engineering exporters are exploring new destinations in regions like south east Asia, West Asia and Latin America.
Engineering exports include heavy engineering goods, transport equipment, capital goods, other machinery/equipment and light engineering products like castings, forgings and fasteners.