India on Thursday won Vietnam's support for its bid for crisis-hit BP Plc's energy assets in the South Asian country, as Hanoi stressed BP must give priority to its partners in the stake sale.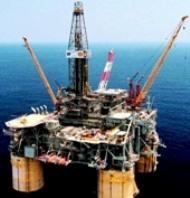 The two nations, who are partners of BP in offshore gas fields in Block 06.1, appeared cozying up for splitting the British firm's stake between them after a meeting between Oil Minister Murli Deora and Vietnamese Prime Minister Nguyen Tan Dung.
"I had a very good meeting where the Vietnamese Prime Minister agreed with our proposal to takeover BP's interest (in an offshore gas field, a pipeline and a power plant - together known as Nam Con Son project)," Deora told PTI here.
"He was supportive and asked us to work out details (of the bid)," he said without further elaborations. ONGC Videsh Ltd, the overseas investment arm of state-run Oil and Natural Gas Corporation, already has 45 per cent stake in the offshore gas fields where BP has 35 per cent and the balance 20 per cent is with Vietnam's national oil firm PetroVietnam.
Both OVL and PetroVietnam are keen to acquire BP's stake in the fields that currently produce about 14 million standard cubic meters per day of gas.
"He (Dung) sounded very positive (on India making a bid for BP's interest). I think we are making progress," Deora said, adding Vietnam gave enough hints that it will not come in way of BP selling its stake to India.
Vietnam's Deputy Minister of Industry and Trade Do Huu Hao earlier said BP must give priority to its partners in sales of stakes in Vietnam assets before making offers to outside parties.
In all likelyhood, OVL and PetroVietnam may arrive at an understanding to divide the BP's stake between them.
"We are open to taking 1 per cent to 35 per cent stake," Deora said. "Since (India's first Prime Minister Jawarhal) Nehru to (former prime ministers) Indira Gandhi and Rajiv Gandhi and now (UPA Chairperson) Sonia Gandhi, India has always supported Vietnam. We have very good relations with them and we will be happy to extend our relationship."
Besides the offshore fields, BP also has 32.33 per cent stake in a 371-km pipeline, built at a cost of $565 million, that ships the gas produced from the fields to onshore power plants.
ConocoPhillips (16.7 per cent) and Petrovietnam (51 per cent) are other partners in the pipeline. The gas produced from the fields is supplied to a 720 MW, $412 million Phu My-3 power plant where BP, Japan's Kyushu Electric Power and Singapore's Sembcorp have 33.3 per cent stake each. India is keen to take BP's stake in the pipeline project and the power plant.