Global payment services major, Western Union, has tied-up with State Bank of India to enable international direct cash-to-account transfers.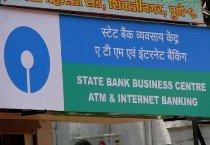 Indians working and living overseas and general consumers holding SBI accounts will soon be able to send international cash transfers from Western Union directly into SBI online banking-linked accounts following an agreement between SBI and the Western Union Company, a press release issued here on Thursday stated.
This new arrangement allows consumers to send money from any one of the 3,70,000 global locations of Western Union straight into their SBI online account, thus complementing SBI's existing online remittance facility.
Western Union's Account Based Money Transfer forms a part of Western Union's electronic channels strategy as the company seeks to offer a variety of ways to transfer money for existing and new customers.
ABMT with SBI is the first electronic service of its kind to be introduced in India and is expected to commence early next year, the release said.
"Providing a new way of transacting means consumers receiving the money have access to their money 24x7, whether that is through online banking and ATMs as well as bank branches during business hours," Western Union India's Regional Vice-President, Kiran Shetty, said.
"Harnessing our relationship with SBI to establish ABMT also means it allows new consumers to consider Western Union's soon to be offered, convenient and fast international money transfer service, which provide money transfers to receivers with SBI accounts within minutes of sending," he said.
SBI has 110 million account holders of which 4.16 million customers are registered for online banking.