A local court on Friday adjourned the case of examination of former Chairman of Satyam Computers B Ramalinga Raju through a questionnaire and nine other accused in the multi-crore accounting fraud in the IT firm to July 26.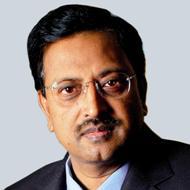 The XXI Additional Chief Metropolitan Magistrate Court, also dismissed the application of Ch Srisailam to hear the accused before examination and framing of charges.
Magistrate BVLN Chakravarti, in his orders said the application is devoid of any merits and liable to be dismissed.
The court wants to examine all the accused including Raju, with regard to the allegations mentioned against them by the CBI in two separate chargesheets before commencing the trial.
Raju, the prime accused in the case undergoing treatment for Hepatitis C infection is not attending court proceedings since September last year, would be examined through a questionnaire, to be served on him at NIMS hospital on July 26 while the the examination of remaining nine accused would be taken up in the court itself.
Meanwhile, petitions filed by Ch Srisailam and another Satyam scam accused Suryanarayana Raju, brother of Ramalinga Raju, seeking to discharge them from the case on the ground that there was no material to frame the charges against them were posted for final arguments to July 26.