Private steel maker JSW Steel on Tuesday said Japan's steel major JFE will buy 14.99 per cent stake in the company for over Rs 4,800 crore (Rs 48 billion), a move that may help the Indian company reduce its debt.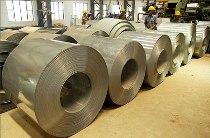 "The agreement provides JFE to maintain its shareholding not more than 14.99 per cent in JSW," JSW Steel said in a filing to the Bombay Stock Exchange.
Both the companies have entered into a long-term partnership under which the Indian partner JSW will issue 32,004,798 equity shares to JFE at Rs 1,500 each on August 31.
"If average closing price of JSW in two consecutive weeks or 10 consecutive days, or in case closing price during five consecutive trading days reaches or exceeds Rs 1,365 between subscription agreement date and August 31, 2010, JSW will allot 32,004,798 equity shares at Rs 1,500 a piece on the date of allotment," the statement said.
Otherwise, JSW will allot one fully convertible debenture of face value of over Rs 4,800 crore (Rs 48 billion), the statement added.
"The definitive agreement is a transformational step forward in its mission to move up the value chain in steel production and enhance its ability to weather the cyclicality inherent in the global steel industry," JSW Steel Vice Chairman and Managing Director Sajjan Jindal said.
JSW Steel's debt stood at about Rs 16,000 crore (Rs 160 billion) at the end of the last fiscal and its debt equity ratio was 1.69:1.
The announcement has come almost a week after the country's largest private steel producer by domestic capacity informed BSE on July 22 that it would consider a share sale to "a strategic investor" to raise long-term funds.
Last year, the two companies had entered into an alliance to jointly produce autograde steel and said they were considering investing in each other.