Internet giant Google Inc is in talks with several makers of popular online games as it seeks to develop a broader social networking service that could compete with Facebook, says a media report.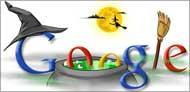 Attributing to people familiar with the matter, the 'Wall Street Journal' reported that Google has been in discussions with top developers like Playdom Inc, Electronic Arts Inc's Playfish and Zynga Game Network Inc, a company in which Google recently took a financial stake, to offer their games on a new service it is building.
However, it is unclear when Google may launch the new gaming offering and the plans are not finalised, the report noted.
Google already owns and operates social networking site Orkut.
According to the publication, Google's push into social games represents the latest attempt by the web-search leader to capture users and advertising dollars that are increasingly flowing to social networking, an area dominated by Facebook, Twitter and others.
For social-game developers, a successful Google offering would mean they wouldn't be so heavily dependent on Facebook, where the vast majority of users access the games.