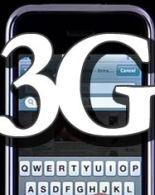 The pan-India bid license for Broadband Wireless Access spectrum on Friday touched Rs 9,522.35 crore (Rs 95.22 billion) on the 10th day of the auction, amid indications that it may end in next one or two days.
At the current bid price, the government would get a revenue of Rs 28,567 crore (Rs 285.67 billion) from the sale of three slots of spectrum, of which one has already been given to two telecom PSUs, while the other two are being auctioned.
The total revenues of the government from the sale of spectrum for both 3G and BWA put together stands at Rs 96,286 crore (Rs 962.86 billion).
Among individual circles, Mumbai received the highest bid of Rs 1,554.21 crore (rs 15.54 billion), while Delhi fetched a Rs 1,514.58 crore (Rs 15.14 billion) bid.
Tamil Nadu got the next highest bid of Rs 1,390.71 crore (Rs 13.90 billion). Karnataka garnered a bid of Rs 1,100.43 crore (Rs 11 billion), while Maharashtra attracted a bid of Rs 915.64 crore (Rs 9.15 billion).
Only Madhya Pradesh, Bihar and Assam circles had excess demand, while Delhi and Mumbai saw an equal demand and supply situation. There are indications that the auction may now end soon, possibly in the next 1-2 days.
Today, nine rounds of auction were held. The government is auctioning two slots of 20 MHz of pan- India BWA spectrum. BSNL and MTNL, which have already been given BWA spectrum ahead of private players, will have to pay the equivalent of the winning bid in each service area.
Earlier, the government had estimated a revenue of Rs 35,000 crore (Rs 350 billion) from the sale of both 3G and BWA radio waves. As many as 11 companies are bidding for Broadband Wireless Access spectrum.
Apart from Bharti Airtel, Reliance, Idea Cellular, Aircel, Vodafone and Tata Communications Internet Services, the BWA aspirants include four new players -- Augere, Tikona Wireless, Infotel Broadband Services and Qualcomm; and Spice Internet and Infotel.
BWA spectrum allows companies to offer high-speed Internet access as well as Internet telephony and TV services. It can also be used for voice and high-speed data services.