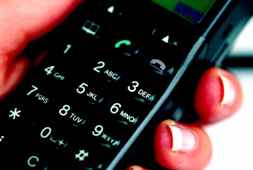 Investment in the Indian telecom sector will peak at $40 billion during the current fiscal as the country presses on to build a network of one billion mobile phones over the next two years, the Telecom Equipment & Services Export Promotion Council said on Wednesday.
This investment, up from $20 billion seen last year, would be for continuing the development of 3G, Broadband Wireless Access and expansion of existing networks, said R K Pathak, secretary of the Telecom Equipment & Services Export Promotion Council, in Singapore at the CommunicAsia 2010, a Singapore exhibition for global telecom industries.
The Indian government has set up the Telecom Equipment & Services Export Promotion Council for promoting export of equipment and services.
However, investment would be lower in the next fiscal as the industry completes most of its developments, especially the establishment of hardware, Pathak said, adding that software development was largely done by indigenous engineering workforce.
Additionally, India is also importing an average of $10 billion worth of hardware to support its massive expansion of telecom sector, which has set a target of adding 18-20 million subscribers a month, said Pathak, who is also a deputy director general at the department of telecommunications.
Pathak projected the domestic manufacturing sector to produce Rs 60,000 crore (Rs 600 billion) of equipment this fiscal year, up from Rs 50,000 crore (Rs 500 billion) last fiscal year, which were doubled from Rs 25,000 crore (Rs 250 billion) two years ago.
Pathak also highlighted the export potential of Indian telecom sector, projecting a $5-billion hardware product export in the current fiscal year compared to $4 billion a year ago.
Pathak said the five-company Indian participation in the CommunicAsia has received positive business collaboration responses from visitors to the Singapore show.
A number of collaborations and joint ventures were being discussed at the CommunicAsia for marketing India-made telecom equipment on the global market, he said.
Though this is the first year participation in the Singapore exhibition, the year-old council would be launching more global marketing and trade promotion campaigns at international exhibitions in the coming year, he said.