Drug maker Sun Pharmaceutical Industries on Thursday said it has received the US health regulator's nod for marketing a generic version of the Keppra injection, used for treating epilepsy, in the American market.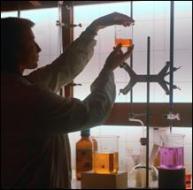 The company received the approval from the US Food and Drug Administration to market the Levetiracetam injection, a generic version of UCB's patented drug Keppra, in the American market, Sun Pharma said in a statement.
The Indian firm will market the generic Levetiracetam injection in strengths of 100 mg/ml, packaged in 500 mg/5 ml single-use vials, which is equivalent to UCBs Keppra injection of 100 mg/ml.
The annual sales estimation for Levetiracetam injection in the US is USD 85 million, the company said, adding that it expects to launch the product in the near future.
Shares of Sun Pharma were trading at Rs 1,706.10 during late afternoon trade on the BSE, up 0.35 per cent from its previous close.