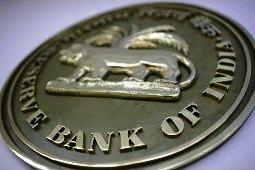 Investors need not worry about the immediate volatility in the exchange value of rupee vis-a-vis dollar in the wake of China allowing yuan to appreciate against the American currency, RBI deputy governor Subir Gokarn said on Monday.
He based his optimism on hedging tools available.
"In a scenario where the hedging opportunity is available and relatively accessible, I do not think we should worry on the short-term impact of volatility," he said.
"Volatility per se is not the issue. The issue is per se whether investors have the means to hedge themselves against it," he said, adding that the Reserve Bank of India has allowed currency futures for investors to hedge against risks.
The rupee gained 58 paise to 45.58 a dollar in early trade on Monday. China on Saturday said it would 'proceed further with the reform' of the renminbi/yuan exchange rate regime to "enhance its exchange rate flexibility".
He also said, "There are implications for exchange movement at this point and also for capital movements across countries as investors respond to this change".
Gokarn also said the central bank is evaluating the possible impact of China's move, especially on the rupee exchange rate and trade and capital flows.
"It is way too early to judge the concrete impact on exchange rate or any other variables, on Chinese announcement," Gokarn told reporters on the sidelines of an event in Mumbai on Monday.
Gokarn further said the RBI will take into account all factors before making any new rate move.
"Discussions are going on both internally and between government and RBI. And we will evaluate the situation and try and take the best call we can do, based on both short term and medium term factors," he said.