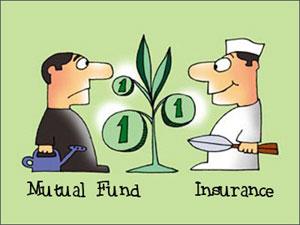 After winning the turf war with market watchdog Sebi on ULIPs, insurance regulator Irda on Monday said it would frame new guidelines for these products to make them more attractive for policy holders.
"Certainly, yes," Insurance Regulatory and Development Authority chairman J Hari Narayan told PTI when asked whether the insurance regulator would unveil new guidelines for unit-linked insurance policies to make them attractive for investors.
The government has ended the turf war between Irda and Sebi, saying unit-linked insurance plans will be regulated by Irda. On Friday night, President Pratibha Patil issued the ordinance, explaining that the life insurance business shall include any unit-linked policy or scrips or any such instruments.
The government has also constituted a high-level committee chaired by Finance Minister Pranab Mukherjee, which will sort out all issues of jurisdiction regarding hybrid products.
The committee on hybrid products will include the finance secretary, the financial services secretary and heads of RBI, Irda, Sebi and the Pension Fund Regulatory and Development Authority.
Sebi in April took the market by surprise when it banned 14 life insurance firms from issuing fresh Ulip schemes.
However, Irda asked the life insurers to ignore the Sebi order and the matter then went to the finance ministry, which advised them to move the court. In the meantime, the ministry had asked them to maintain the status quo.
Ulips account for more than 50 per cent of the life insurance business and the money collected from policy holders is invested in equities.