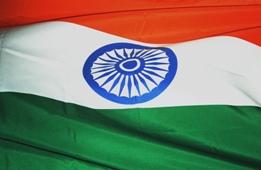 India fears that a lingering debt crisis in the Eurozone could disrupt trade and lead to flight of capital from developing economies such as itself and end up derailing the fragile global economic recovery.
Although the crisis arising from government debt in Europe is showing signs of waning, India's Finance Minister Pranab Mukherjee, in separate meetings at the Institute of International Finance and with Indian and American s on Monday, said that it has already left its mark.
Outflow of portfolio investment, and consequential decline in the stock market and the value of the rupee are effects of the problems in Eurozone.
"It has the potential to disrupt trade and lead to financial contagion," Mukherjee said at the meetings, one of which was organised by the Confederation of Indian Industry.
The European Central Bank's decision to buy up government debt and the European Union's pledge to release a report on banks facing stress have helped ease investor concerns lately, but would come up for discussion by leaders from a Group of 20 nations who will meet at Toronto on June 26-27.
Trouble began after Greece came close to defaulting on debt repayment, and even as EU was contemplating releasing a rescue package, other member countries such as Hungary and Ireland showed identical symptoms.
The sovereign debt crisis in the Eurozone, triggered by developments in southern Europe, poses a danger to the prospects of rapid global recovery, Mukherjee said at the meetings shortly after his arrival here on Monday.
Mukherjee is leading the Indian delegation to the Indo-US CEOs Forum meeting to be held here on Tuesday.
The minister and the Indian Ambassador to the US, Meera Shankar, met with senior executives from global financial services firms to exchange views on India's economy and the global economic outlook.
The IIF is the leading global association of financial institutions with more than 400 members.
He also interacted with a select group of Indian and American CEOs on issues related to Indo-US economic relationship and India's role in global economic recovery.
India expects its economy to grow by 8.5 per cent this fiscal, up from 6.7 per cent it recorded in 2008-09 after the 2008 global economic crisis caused by failure of large US banks.
Responding to a question on G-20, the finance minister said: "They (G-20) have done their job exceedingly well, by giving the direction, injecting fiscal stimulus package and also identifying areas of weakness where the world leaders had to address to correct the world economy."