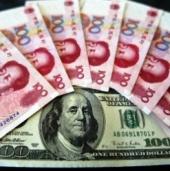 Indian exporters will be able to give competition to their Chinese rivals in the global market if yuan appreciates in sync with the strength of China's economy, industry in New Delhi said on Tuesday.
India's exports of textile, gems and jewellery, handicrafts and leather, which directly competes with the Chinese consignments in the western markets, will gain, Director General of the Confederation of Indian Industry Chandrajit Banerjee said.
"We expect our exporters to benefit from such a move (yuan appreciation)," Banerjee said.
He said the extent to which the domestic industry benefits would depend on the degree of the yuan rise.
In fact, the Chinese currency soared today to its highest level against dollar since July 2005 when it was revalued.
Federation of Indian Export Organisations president A Sakthivel said the quotations from the Chinese suppliers do not reflect the real value of the dollar, hurting the Indian interests.
Apparel Export Promotion Council senior vice-chairman Praveen Nayyar said, "If it happens it will definitely benefit the country."
China had a trade surplus of $196 billion and current account surplus of $284 billion in 2009 showing the strength of its economy.
However, the US and other western countries had accused it of keeping its currency artificially low to help the Chinese exporters.
Meanwhile, Finance Minister Pranab Mukherjee said in Washington that China's decision to make its currency more flexible would help the world economy, though it would not have 'that much impact' on the bilateral relationship.