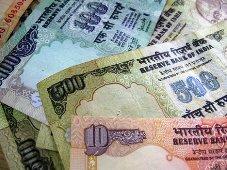 The Reserve Bank of India may raise key repo and reverse repo rates in the first half of July to contain inflation, four of the six economists surveyed on Thursday said.
The central bank might raise repo and reverse repo rates by 25 basis points each, they said.
Still, RBI action would be conditional on its ensuring sufficient liquidity in the banking system.
"RBI is already behind the curve because there is a demand-pull factor in both food and non-food inflation,'' said Rupa Rege Nitsure, the chief economist at Bank of Baroda in Mumbai. "The frequency of its calibrated steps should increase.''
India's inflation was a 'matter of concern', Finance Minister Pranab Mukherjee said on Wednesday in Washington.
RBI may raise rates 'any time', Pronab Sen, the chief statistician, said in New Delhi on Wednesday.
C Rangarajan, chairman of the prime minister's advisory council, earlier said inflation had reached a very uncomfortable level and some action in terms of tightening had become imperative.
Inflation for May rose to 10.16 per cent even as the government revised the inflation figures for February and March to double digits..
While rising prices may give a clear signal to RBI for a rate action, the central bank cannot ignore the fact that the system is short on cash.
This has already pushed up short-term rates. The squeeze has been triggered by companies and individuals paying advance income tax and telecom companies paying for 3G licences to the government.
Borrowing by banks in one-day repo from RBI rose to a net Rs. 82,490 crore (Rs 824.9 billion) on Thursday, the highest since October 10, 2008.
"RBI may raise policy rates only on improvement in liquidity conditions,'' said G A Tadas, the chief executive at IDBI Gilts Ltd.
"This can happen after the second week of July. Any immediate increase in short-term policy rates will be counter-productive as call rates are already ruling above the repo rate of 5.25 per cent.''
Two of the six economists said RBI would raise rates towards the end of July.
"The tightening depends on the outlook for the global economy and the domestic liquidity situation,'' said Samiran Chakraborty, the regional head of research, India, Standard Chartered Plc. 
"RBI may wait for liquidity to improve to raise the rates.''