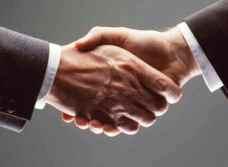 Mukesh Ambani-run Reliance Industries Limited and his younger brother Anil-led Reliance Natural Resources Limited on Friday signed a revised gas supply agreement.
The development paves the way for government to allocate gas to Anil Ambani group's power plants.
The revised GSMA was signed pursuant to the Supreme Court's May 7 judgement, turning down RNRL's demand for cheap gas from RIL based on a family agreement.
The court had asked the two groups to renegotiate the agreement and base it on the fact that government is the owner of the gas and hence, has the last word on its pricing and utilisation.
Armed with the new agreement, Anil Ambani group would now move the government seeking allocation of gas to its power plants, including its upcoming projects in Dadri, Uttar Pradesh.
In a statement filed with stock exchanges, RNRL said that 'pursuant to the judgment of the Honourable Supreme Court dated May 7, 2010, RIL and RNRL have on June 25, 2010 signed a revised Gas Supply Master Agreement.'
"RNRL will now take appropriate steps requesting the government of India for expeditious allocation of natural gas to facilitate implementation of the same," RNRL said.
Propelled by the news of a revised gas pact with RIL, RNRL shares immediately surged by about 8 per cent and were trading at Rs 68.65 a piece in early afternoon trade.
RIL shares were 0.4 per cent up at Rs 1,055.50 a share at the Bombay Stock Exchange. RNRL shares have soared by about 60 per cent in little over one month, from Rs 42.50 a share on May 21, on expectations of a new pact being signed soon, given the renewed bonhomie between the two brothers after years of acrimony.
"With legal dispute (over supply and pricing of natural gas from RIL's Krishna Godavari basin fields to Anil Ambani Group's power plants) behind us, we look forward to a harmonious and constructive relationship with Anil Dhirubhai Ambani Group," Mukesh Ambani said at RIL's annual general meeting on June 18.
He had also said that 'as and when the power plants of ADAG are ready to receive gas, we would commence supplies to them subject to government granting allocation.'
RNRL had gone to court against RIL in 2006, seeking 28 mmscmd of gas for its proposed Dadri plant at a rate of $2.34 per mmBtu -- a demand which has now been rejected.
The government fixed price for gas from RIL's KG-D6 fields is $4.20 per mmBtu.
The two brothers reconciled their differences on May 23, when they scrapped a non-compete agreement that allowed flexibility to expand into areas hitherto reserved for each of them and aimed at 'creating overall environment of harmony, cooperation and collaboration between the two groups.'
But official sources last week indicated that the government may be able to allocate gas only six months prior to completion of any plant, as reservation of gas is not permitted under the current policy.