Venkat Jasti, vice-chairman and managing director of Suven Life Sciences, is an optimist on new drug discovery. But Suven's last major new drug discovery collaboration deal was more than two years back when it had signed up with Eli Lilly for pre-clinical research of molecules in the area of central nervous system disorders.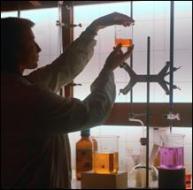 Jasti, however, defends his optimism by saying "deals will come as they do not happen overnight".
His counterparts in other contract research companies, however, are not as bullish. For, major drug discovery outsourcing deals have almost dried up in the past 18 months for almost all prominent players in the area - GVK Bio, Advinus Therapeutics, Biocon, Jubilant Organosys and Piramal Lifesciences.
The Tata Group-promoted Advinus Therapeutics, which is the largest pure new drug discovery company in India, had also signed its last drug discovery and development collaboration in September 2008.
All these companies were able to rope in major drug discovery alliances with companies like Eli Lilly, Wyeth, Merck, Bristol-Myers Squibb and GSK in the 2006-2008 period. The tap has been shut since then, even though estimates suggest that contract research will grow at a compounded annual growth rate of 30-35 per cent between 2006 and 2011. YES Bank estimated contract research business in India to grow to $3 billion by 2015.
Those rosy projections look unreal now for various reasons.
"The global pharmaceutical map is undergoing a change as top companies are going through mergers - Pfizer-Wyeth, Merck and Schering Plough, Roche and Genentech. It will take time for these mergers to happen and this has an impact on outsourcing work" says Rashmi H Barbhaiya, managing director and chief executive of Advinus Therapeutics.
Further, many multinationals have started their own research and development centres in countries like China in the past one or two years to cut down costs.
For example, Novartis is investing a billion dollars in its Shanghai R&D complex to employ around 500 scientists, with a view to make China one of its main research and development centres. Similarly, Pfizer, the world's largest company, now employs over 350 scientists at its Shanghai R&D facility, from the 14 it hired in 2005 when the centre was started. Multinational companies such as GSK, Roche, AstraZeneca, NovoNordisk and Sanofi-Aventis have invested significantly in R&D in China, with the majority concentrated in Shanghai.
Dwindling pipeline of new products and existing drugs going off-patent are also forcing Big Pharma to cut costs. Most of the big pharma companies are exiting from research work related to less potential disease areas and are looking at moving research work to low-cost destinations. "Globally, the R&D business is becoming tougher with declining productivity and spiralling costs. On the regulatory front, product approval norms are becoming stricter", says a CII-KPMG study.
"Most of the big pharma companies have trimmed their workforce and lack adequate projects to engage even their existing scientists. This is the reason for lack of new deals in the contract research space", says Ajit Kamat, chairman and managing director of Arch Pharma Labs, a specialty pharmaceutical contract research and manufacturing company.
Suven's Jasti says now Indian companies are becoming cautious to the high risk associated with drug discovery and this is another reason for lesser number of deals in the recent past. "Earlier all were looking to get deals. Now most are cautious to enter into new deals as failure can affect your reputation and future", he said.
But others feel the drought is only a temporary phenomenon. In the changing scenario, pharma giants will have to depend on low-cost destinations such as India to cut down spiralling costs. They are also unlikely to depend on any one country to de-risk their research activities.