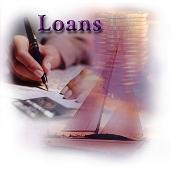 Interest rates in the system are likely to harden by at least 0.50 per cent over the next six-months due to tight liquidity conditions and upward inflationary pressure, a leading financial sector expert said.
"Interest rates have already started hardening--rates are likely to harden by at least 0.50 per cent over the next six-months considering the present liquidity scenario and upward inflationary pressure," HDFC's chairman, Deepak Parekh, told reporters on the sidelines of HDFC Bank's annual general meeting in Mumbai on Wednesday.
To a query, Parekh said that while a rate hike is likely during the RBI's July policy review, the Reserve Bank would have to hike its rates in a gradual and calibrated manner given the current tight liquidity conditions in the system.
On the current liquidity crunch, the HDFC chief said that it was on account of certain cash outgo due to tax and 3G payments but the liquidity position is likely to improve by end-July.
"But it (liquidity crunch) is likely to ease by end-July as the government starts spending," Parekh said. The new regime of base rates to come into effect from Thursday will help transparency in bank lendings, he said, adding that it would also help give a push to the commercial paper market.
"Corporates can opt for the CP route to meet their short-term fund requirements. Overall, the new base rate system will help to improve transparency in the lending process," Parekh said.
The recent hike in fuel prices is likely to push up transportation costs and thereby may add to inflationary pressures, he said.