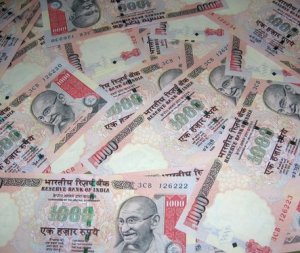 A host of public sector banks on Wednesday fixed their minimum lending rate in the range of 7.75 per cent to 8.25 per cent, higher than that of market leader State Bank of India.
The minimum lending rate, or base rate, is what a bank can charge from a customer.
The new regime, which will come into play from July 1, is intended to bring about more transparency in the lending operations of banks.
Till afternoon, as many as 11 public sector banks, including the Bank of Baroda, Oriental Bank of Commerce and the Allahabad Bank had announced their rates.
The new rate will replace the existing benchmark prime lending rate that varies between 11-13.75 per cent. While the Bank of Baroda, Oriental Bank of Commerce, Allahabad Bank, Bank of India, Indian Bank and IDBI Bank have set their rate at 8 per cent, Syndicate Bank, Dena Bank and Indian Overseas Bank have fixed it at 8.25 per cent. Taking the lead, the largest player SBI on Tuesday fixed the base rate at 7.5 per cent.
While private sector lender Dhanalakshmi Bank and DBS Bank India have fixed the rate at 7 per cent, lower than that of SBI, Kerala-based private sector lender Karur Vysya Bank's rate is the highest so far at 8.5 per cent. Mangalore-based Corporation Bank, State Bank of Mysore and Federal Bank pegged the rate at 7.75 per cent. UCO bank has fixed its rate at 8 per cent.
Under the base rate lending mechanism, borrowers will be charged interest rates over the base rate depending on their credit profile.
The system, however, will not apply to concessional loans for agriculture, export and other specified sectors.
The base rate system will be applicable for all new loans and also existing loans that come up for renewal. Existing loans based on the BPLR system may continue till maturity of the existing contract.
However, existing borrowers have the option to switch over to the base rate system before the renewal or expiry of the existing contract without any charges.