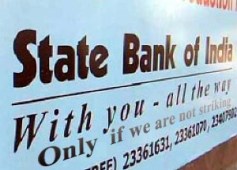 State Bank of India on Wednesday extended its 8 per cent concessional home loan scheme for another three months till September, which is 0.5 per cent higher than its minimum lending or base rate.
SBI fixed its base rate, the minimum lending rate, at 7.5 per cent which would replace its benchmark prime lending rate from Thursday.
The bank has decided to extend its popular home loan and car loan schemes and leave their terms unchanged, following the transition to base rate system from July 1, SBI said.
The rates will be valid till September 30, unless the base rate is revised in the meantime, it said.
The floating rate component henceforth will, however, be linked to base rate, it said. The popular home loan and car loan schemes by SBI was due to expire on Wednesday.
For the first year, home loan would carry eight per cent interest rate and for the second and third years it would attract nine per cent rate.
From the fourth year onwards, home loans up to Rs 50 lakh (Rs 5 million) will be charged 9.25 per cent interest rate while higher loans will carry 9.75 per cent interest rate.
At present, the scheme carries 10 per cent interest rate from the fourth year onwards.
Car loan is also available at 10 per cent concessional rate.
The bank also clarified that the rate of interest on other home loans, car loan, educational loan and personal loan products will be linked to the base rate for all disbursements from July 1.
On teaser rate, SBI chairman O P Bhatt had said the bank's special home-loan scheme, even if continued, does not violate the Reserve Bank of India norms on base rate but the bank is yet to take a call on whether to extend the scheme or not.
SBI had extended the special scheme till June 30 owing to huge demand from its customers.
The scheme was originally supposed to end by April 30.