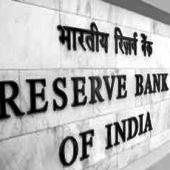 With the April 1 deadline to migrate to the base rate model fast approaching, bank chiefs are likely to raise concerns about the new system and seek an extension of the deadline during their scheduled meeting with top RBI officials on Friday.
Bankers are worried the new model will affect their business of giving short-term loans to corporate clients at cheaper rates (sub-PLR loans) as lending rates on such loans will go up at least by 2 per cent in the base rate system.
According to them, the base rate, which is a function of cost of deposits, may be in the range of 8.5-9.5 per cent for most banks that used to lend to top-rated corporates at much lower rates, sometimes as low as 6 per cent.
"When the lending rates rise in the new system (on account of base rate model), we may lose corporate customers who may seek other avenues to raise funds," Allen C Pereira, Bank of Maharashtra chairman and managing director, told PTI.
According to him, creating a separate benchmark for short-term loans would help lenders retain their long-time corporate clients whose demand for working capital forms a good part of banks' loan-books.
Bankers are likely to seek time till July to prepare for the migration to the new model as they feel the April deadline gives them very little time to complete the huge task of gathering segment wise data required to arrive at their respective base rates.
"Each bank has to calculate its own base rate. Banks which don't have their full operations under core banking may find this difficult. They may need some more time," Bank of India executive director M Narendra said.
Similar views were expressed by a majority of the bankers in a meeting with the Indian Banks Association last month.
In a letter to the RBI recently, the IBA had sought an extension till July to implement base rate model. In a move to bring in more transparency into banks' lendings, the regulator had issued draft guidelines last month to replace the existing benchmark prime lending rate model with the base rate.
The actual lending rates charged to borrowers would be the base rate plus borrower-specific charges, which will include product-specific operating costs, credit risk premium and tenor premium.
The central bank was apparently unhappy with the practice of banks lending at much lower rates than the BPLR to top-rated corporates, while the common borrower had to borrow at higher rates.
Standard Chartered Bank's India chief executive, Neeraj Swaroop, said the new model has both 'plus and minus' aspects, which should be discussed by all stakeholders.
Citibank's chief financial officer Abhijit Sen said lenders might be forced to administer two types of interest rates, particularly in infrastructure and mortgage loans, for a significant time if the customer was unwilling to switch to the new model.