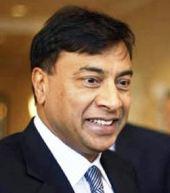 Steel baron Lakshmi Mittal, owner of steel major ArcelorMittal, is the richest Asian in Britain for the year 2010, with an estimated wealth of 17 billion pounds.
According to the Asian Rich List 2010, brought out by Eastern Eye, a publication of the Asian Media & Marketing Group, 59-year-old Mittal is followed by the Hinduja brothers -- Srichand and Gopichand -- with estimated wealth of 8 billion pounds, Anil Agarwal of mining group Vedanta Resources with 4 billion pounds, Sir Anwar Pervez of Bestways with 715 million pounds and industrialist Swraj Paul of Caparo with 510 million pounds.
The Rich List was released at the Sofitel Hotel in London on Friday night, where the Hinduja brothers, S P Hinduja and G P Hinduja, were presented with the 'Lifetime Achievement Award' for their outstanding achievements in various spheres of life.
The list noted that Mittal's rise sometimes obscured the fact that he has been one of the most enterprising figures of 'our age', and no episode perhaps better reflected this than his takeover of European steel giant Arcelor.
Mittal is the chairman and CEO of ArcelorMittal, while his son Aditya is the chief financial officer. Mittal's daughter Vanisha, who attracted much publicity when her father organised an extravagant wedding costing 10-20 million pounds for her in France in 2004, is also on the board, it said.
Image: Lakshmi Mittal